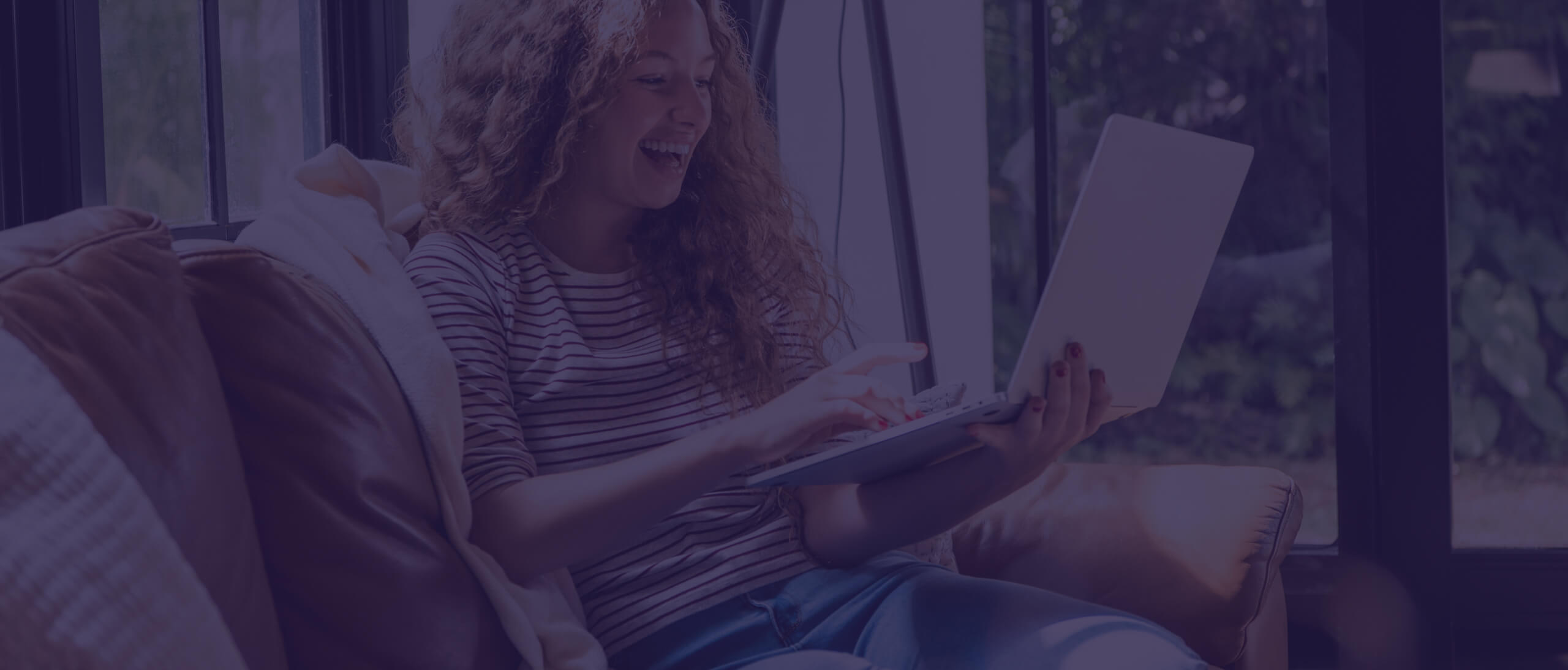 Online Loans for Bad Credit
UnityLoan is where you can meet high-approval bad credit lenders with minimal fuss. Fill out our short, simple form to get in touch with these lenders.
Get a quote in minutes. Won't impact your credit score!
Get a Bad Credit Loan with UnityLoan
A bad credit loan can help you stay on top of your finances till you get on your feet again. However, it's best to use a broker like UnityLoan because of how tricky it is to land the loan. We can connect you with high-approval bad credit lenders with competitively-low interest rates and borrower-friendly terms.

Different Kinds of Loans for People With Bad Credit
How to Get a Loan With Bad Credit?
1

Fill Out Form:

Fill out the short, simple loan request form. What's to be entered on the form includes your basic biodata and little details about your financial position.

2

Get Approval:

Submit the form, and you'll be connected to several lenders who will review your submission, and then approve you if you pass their affordability checks.

3

Get Funded:

If approved, you'll be sent a quote. E-sign the quote, and the lender should begin to process your funding immediately. You can get funded in a day or two.
What are the Advantages of Loans for Bad Credit Online?
Not Biased Against Bad Credit

Bad credit lenders are not biased against bad credit borrowers. In fact, they set up or opened shops to cater to borrowers like this. They look at how likely it is to pay off the loan in the future rather than your credit score.

Access To Much-Needed Cash

Bad credit loans can provide you with enough cash to settle overdue or emergency bills and take care of your usual living expenses. They are also processed in time and may be available on weekends, depending on the lender.

Quick Funding

Bank loans and loans from other traditional institutions are not just difficult to get but take too long to process. Bad credit loans, in contrast, can be processed within the same day or the following one after approval.
Consider These Key Criteria When Choosing Bad Credit Loans Online
The best loan for you depends on many factors. Here are some of these factors:
Interest Rates:

Compare the interest rates on the loans offered by different lenders to help you make a decision. Also, consider what type of interest rate it is. Is the interest rate fixed or variable?

Eligibility Requirements:

No matter how attractive an offer is, it remains beyond your reach if you do not satisfy the eligibility requirements. Check the lender's requirements before applying for their loans.

Customer Reviews:

Read customer review sites like Trustpilot to see what new and returning customers have to say about them. If there are so many bad reviews about them.
FAQs
What is a bad credit score?
As defined by FICO, you have a bad credit score if your credit score falls within the 300 to 579 range on a scale of 300 to 850. Usually, a bad credit score can hamper your chances of getting approved for a loan. It may also limit you to high-interest rate loans.
Can I get a cash loan with a 500 credit score?
Yes, you can. A 500 credit score puts you in the bad credit category, where your loan options are usually limited. However, there are lenders set up to help bad credit borrowers get the cash they need. With these lenders, your credit eligibility is based on your income rather than your credit score.
Can I get a $5000 loan with bad credit?
This depends on the lender and their assessment of your profile. Your state's lending laws may also play a significant role in determining how much you can get. With UnityLoan, you can get a few thousand dollars. Our partner lenders grant $500, $1000, and up to $5000 bad credit loans.
Can I get a guaranteed approval bad credit loan?
Not exactly. There are no 100% guarantees anywhere. However, your chances of getting a loan are higher in some places than in others. With these lenders, you should get approved for a loan once you meet the basic eligibility requirements. These loans may thus be advertised as guaranteed approval bad credit loans.
If I have bad credit, can I get a $500 no credit check loan?
Yes, you can. However, background checks are a part of the loan application process, so it may be impossible to avoid them totally. But, some lenders do soft credit checks instead of the usual hard credit inquiries. These checks do not affect your credit ratings. UnityLoan can connect you with some of these lenders to help you get a $500 loan.
What's the easiest loan to get with bad credit?
The easiest loans to obtain when you have bad credit include payday, no credit check, quick cash loans, title and same-day loans. However, these loans have high-interest rates. A better alternative in terms of APR is personal loans for bad credit. But they may not be as easy to obtain as the others.
How do you improve your credit to get a better loan?
Good credit attracts better offers. Therefore, you must work towards improving your credit score if you must qualify for better offers. Common ways of improving your credit ratings include paying off existing debts, disputing errors on your credit report and reducing your requests for new credit and the hard credit inquiries that come with them.
How to compare loans for bad credit?
Pay special attention to APR, loan amounts, repayment term length, lender reputation, funding speed, and ease of application when shopping for loans for bad credit. The combination of these factors contributes to the total cost of the loan and determines whether taking out the loan is worth it.
Apply for a Bad Credit Loan Online Now via UnityLoan
Bad credit doesn't bar you from getting loans like everyone else, at least not with UnityLoan in the picture. Request a loan via UnityLoan, and let's connect you with lenders that can fund you soon.
Get Started Now